michigan herb classes & workshops
(well, michigan and a few other states here & there...)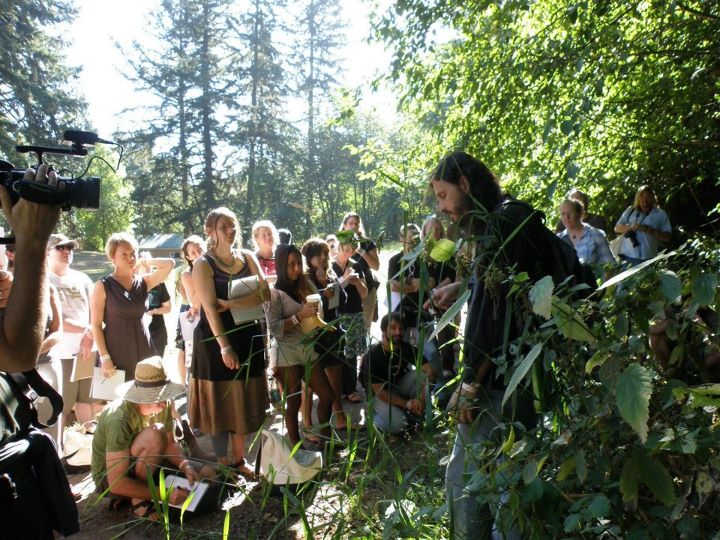 Rootstalk Festival, Salem, Oregon... photo by 7Song September 2011

This is a list of my scheduled walks & classes, into 2016... of course; more to come.

Please check back every now and again... I'm still working on next years schedule and more herb classes will undoubtedly pop up here and there, in different areas throughout Michigan or elsewhere. If you'd like to be added to an email list that gives information on my workshops, or to inquire about other stuff I can or might do, just send an email or call me at (248) 238-8733.

Have questions about classes?
I've got answers to frequently asked questions (like times, weather exceptions and such) here.
Also, if you'd like a "preview" of sorts on how I teach, there's an hour long interview I did with John Gallagher of HerbMentor.com here. And, there's a slew of youtube videos here.

Want to host a class, walk or workshop?
I'm always happy to travel and spend time talking plants, and can speak on a wide array of herbal topics, from a couple hours to a day to a weekend. If you're interested in having me offer herb classes in your neck of the woods (or tropical beaches), just let me know...



(more classes will be added as I get all the details finalized...)
please check out my

four season
herbal intensive
course
if you're looking for a more comprehensive presentation of the concepts and energetics that provide a solid foundation for the practice of herbcraft. If you have questions or are interested:
~click here for more information~

. : 2015 : .
out of state events in red
foundations for winter wellness...
an herbal immune series

~ wednesday evenings ~
in november & december
in ann arbor, michigan
hosted by New Moon Midwifery
(click here for more information or to register)

herbs, vitalism & holistic immunity
~ medicinal plants for the cold and flu season ~
Sunday, November 22nd
Noon to 6ish
At Upland Hills Ecological Awareness Center in Oxford, MI
$50/$60 at the door
Graciously sponsored by Living Free FoundationSM

~click here for more information & to register~

. : 2016 : .
out of state events in red

. : humoural temperaments : .
for mongrel herbalists

Friday, 29th through 31st, 2016
in Los Angeles (West Hollywood), California

hosted by Rebecca McTrouble
& King's Road Apothecary
~more info here~

. : the four humours : .
understanding & using
western constitutional types

Friday, February 19th through 21st, 2016
in Lowgap, North Carolina

hosted by Wellspring Mountain
~more info here~

foundational herbcraft
. : an herbal energetics intensive : .
Friday, June 10th through 12th, 2016
in Bellingham, Washington

hosted by Wildroot Botanicals
~more info here~

Interested in hosting a class?

I'm always happy to share what I've learned in new settings with new people (especially in the sunny tropics)… if your interested in having my offer herbs classes in your area, just holler and we'll figure out what might work…

jim mcdonald
~herbalist~
(248) 238-8733
www.herbcraft.org
jim@herbcraft.org
. :"michigan herb classes" : .